Part 1
As part of this case study, you will explore some of the broad demographic data we have on migrants moving from Latin America and the Caribbean (LAC). (See the World Migration Report 2022, Ch 2)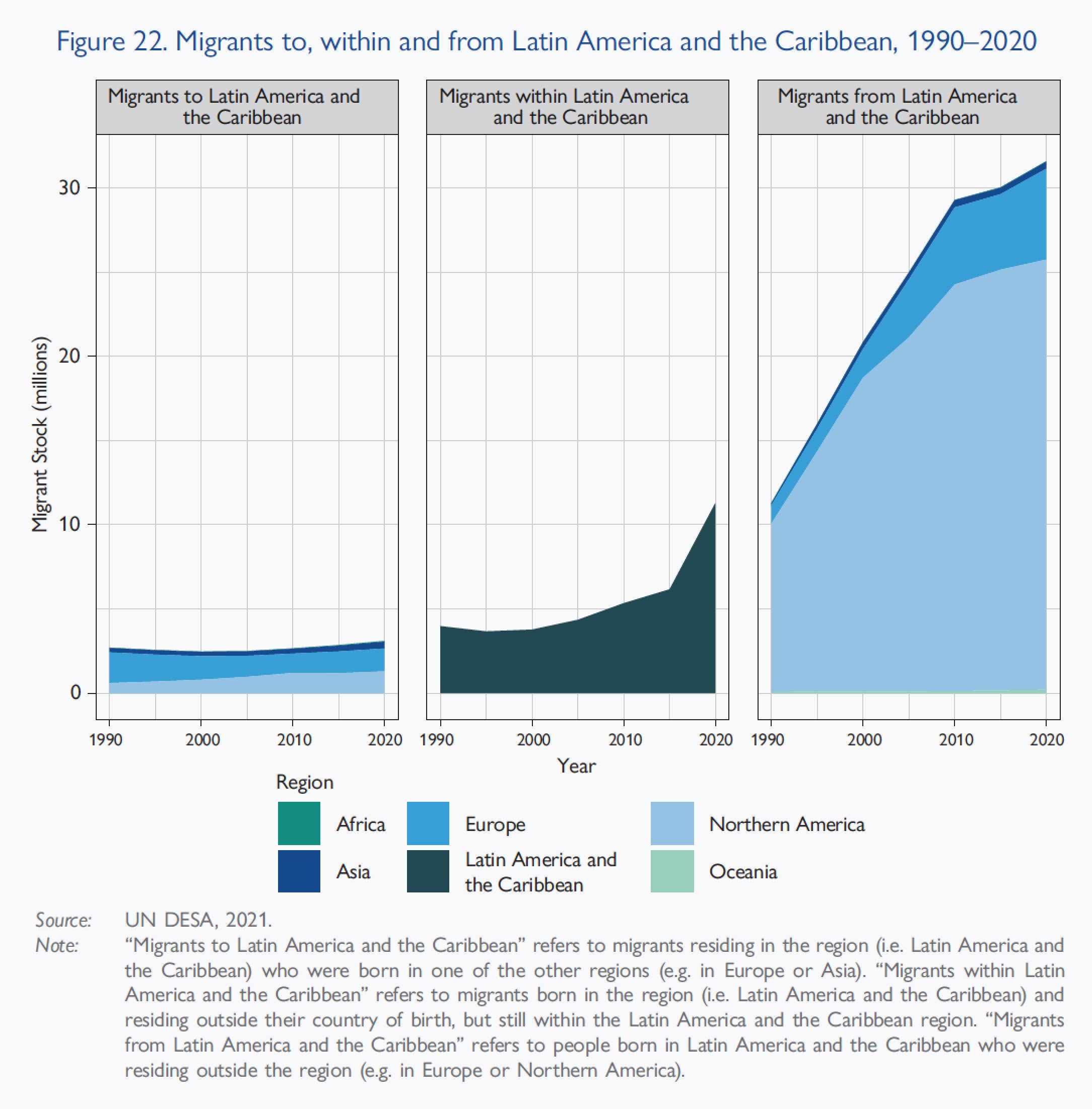 Fill in the blanks below based on the figure above
In 1990, approximately million migrants from Europe lived in Latin America and the Caribbean.
The number of migrants living in other countries within Latin American and the Caribbean has increased to around million intraregional migrants in 2020.
The number of migrants from Latin America and the Caribbean who are living in other regions was approximately million in 2020. This is an increase from the million migrants who were living outside the region in 1990.
Part II. Children and Migration
Children and Migration Child migration is a significant contemporary phenomenon. It is likely to increase in both scale and salience as the mobility of young people grows, a result of more affordable travel, climate change, growing technology mediated connectivity, increasing global inequality in the distribution of opportunity, security and access to employment, and the diffusion of a global cultural commons.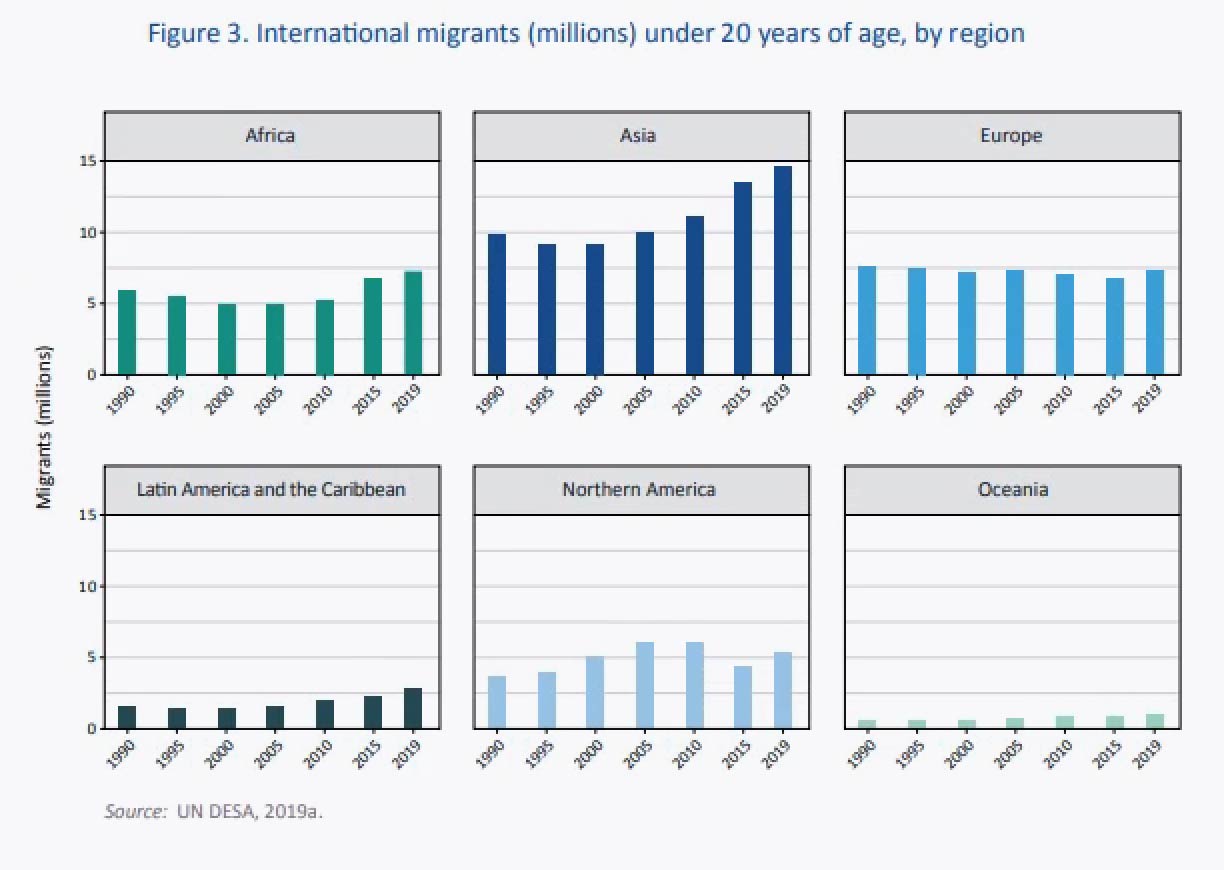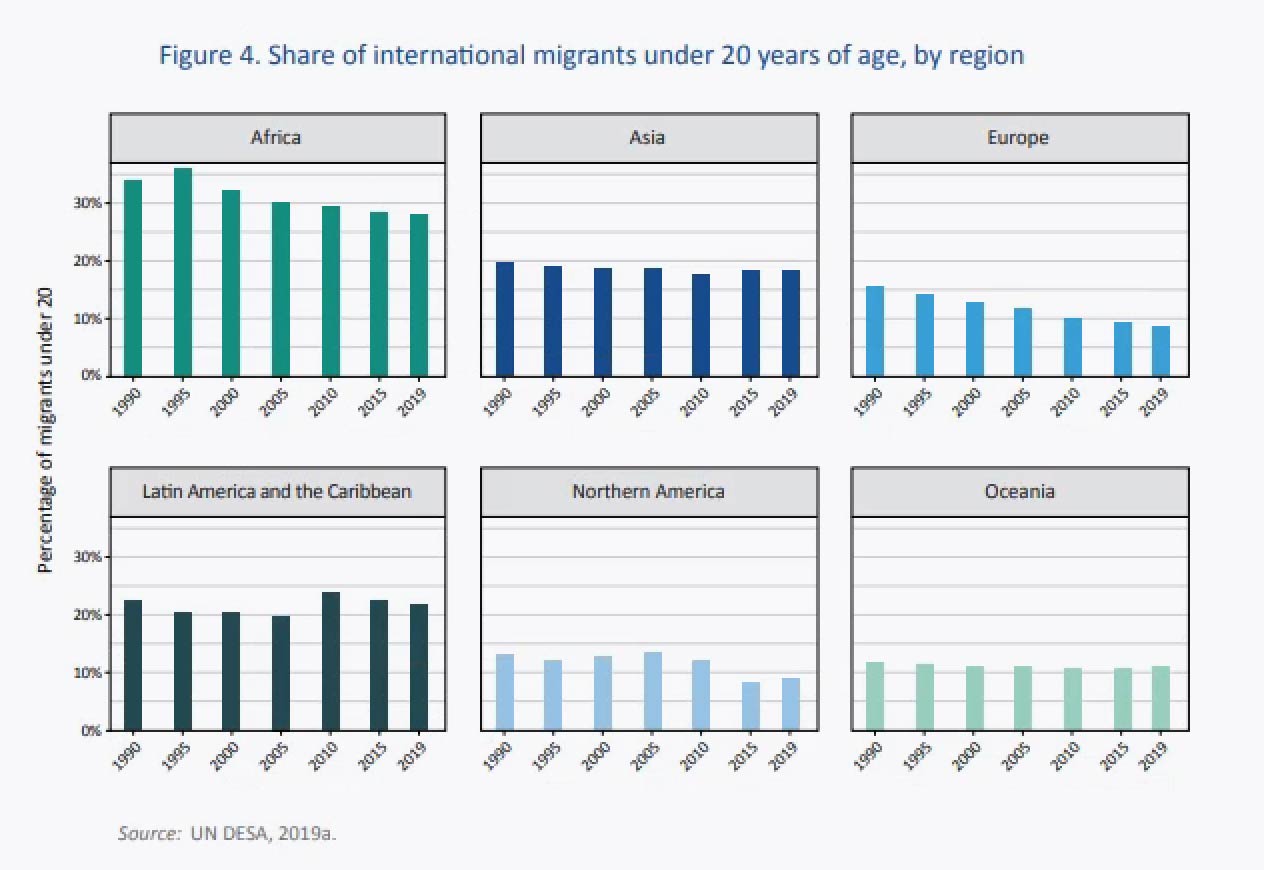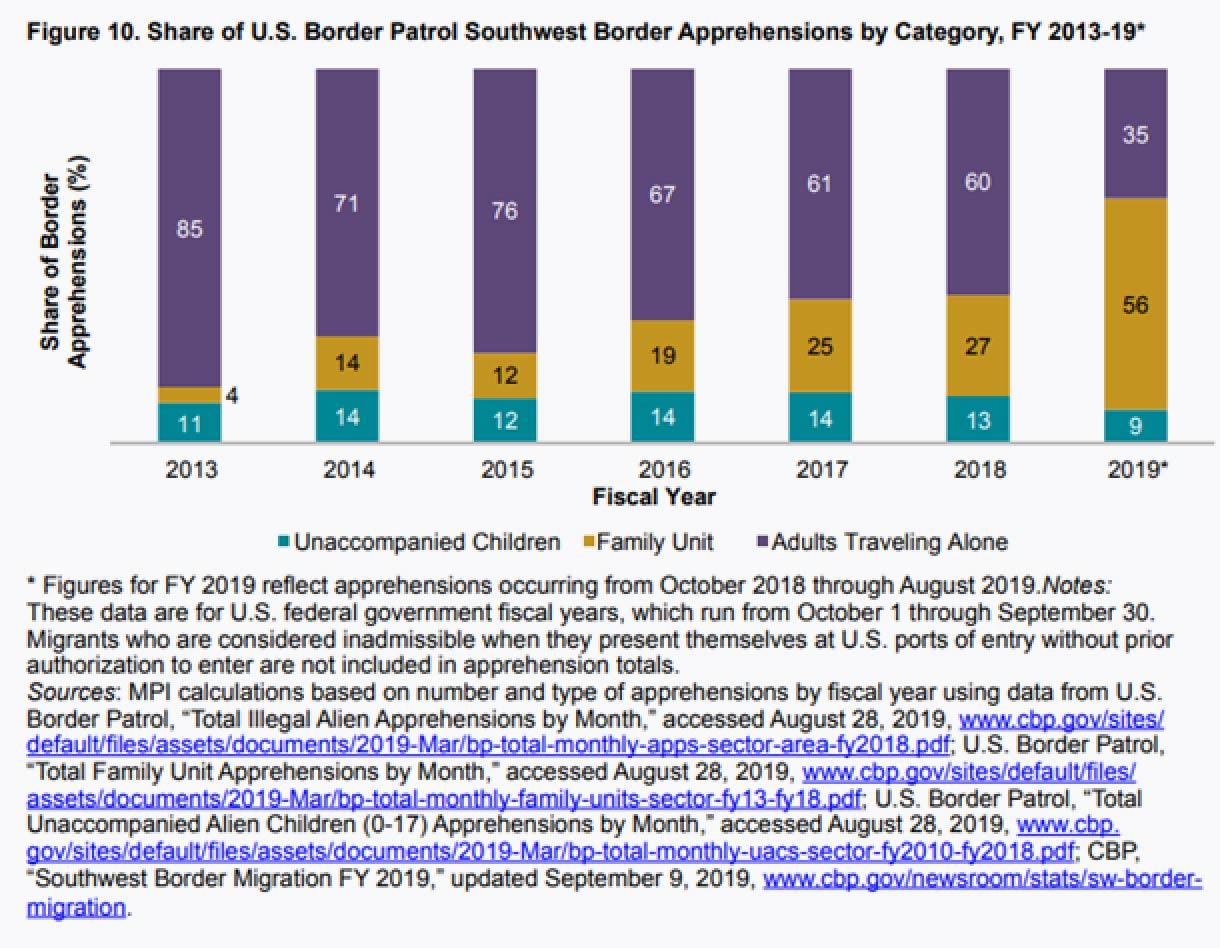 Questions
Look at Figure 3 from Ch 8 of the World Migration Report 2020. Which region has had the largest increase in migrants under 20 years of age since 2000? What has been the general trend in all regions since 2000?

Using the information from Figure 4 from Ch 8 of the World Migration Report 2020, which region has had the highest percentage of migrants who are under the age of 20 since 1990? Which region had the lowest?

Examine Figure 10 above, which refers to migrants apprehended trying to cross the United States southwest border from Mexico. From the figure, it is obvious that the proportional composition of the family-related categories changes considerably between 2013 and 2019. What are some possible reasons for this change? Write a short paragraph explaining some of your reasons.